The Perfect Ingredients for Culinary Success Online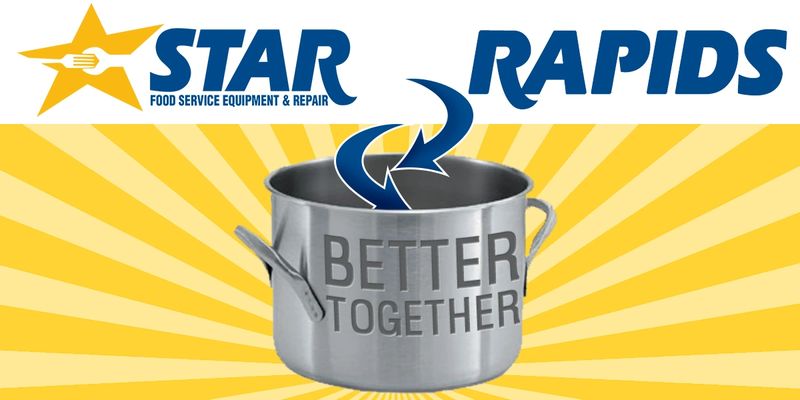 We've partnered with our friends across town to bring you the best deals and service
We are happy to announce that we have joined forces with Rapids Wholesale Foodservice Equipment and Supplies to bring their 84 years of experience in foodservice equipment procurement to you. Rapids brings to the plate a completely redesigned E-Commerce platform offering nearly 9000 skus to expand on the items you need every day. Along with our combined massive buying power, look for further ways to save by joining the FREE Rapids Rewards Program that offers deeper discounts on over 1000 items, and credits you back points for every purchase you make online that you can use towards your next web order.


Rapids Webstore

Please note: Clicking link will navigate you to Rapids Webstore!
First Time Online Offer!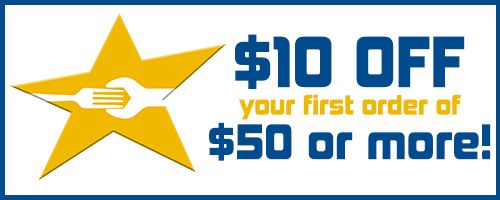 On your first online order with Rapids Webstore, we're offering you $10 OFF!
Use Coupon Code: WelcomeStar0420
in the cart or at checkout. 
*Cart subtotal must be $50 or more. Must sign up for the Free Rapids Rewards Program for coupon to be active. Limit 1 use per customer. Online Only, not valid for showroom purchases. (You can order online for pickup in Marion)
---
Covid-19 Response
In light of the ongoing coronavirus pandemic, we have identified a number of items that may be useful for you at this time. We are offering pretty deep discounts on these in the hopes you can put them to good use. These items have a limited supply and there will be no backorders. You can check them out here on the Rapids Wholesale Webstore, and curbside pickup is available but only at the Marion Rapids Location for these items.
Please note, there is also a link for a list of more items that were discovered in Marion that are not currently available online, but are available for sale and pickup at the Marion location. These items too will be first come, first serve.
There is also a survey on this page if you would like to let us know how you are getting along. We're all in this together folks, let us know what we can do for you!